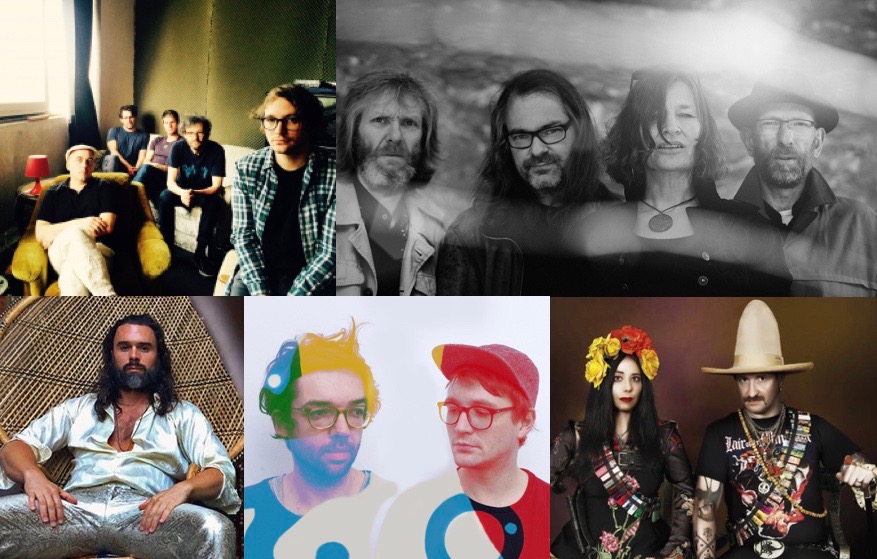 Quest'anno il Rockalvi Festival non ha potuto dar vita alla nona edizione della manifestazione per mancanza di fondi , di sinergie ed energie … ma vi facciamo sapere che ci prepareremo ad un grande ritorno il prossimo anno , perché noi crediamo nella Musica che fa Bene , per la Musica a sostegno di nobili cause come la nostra … tutto a sostegno della Camilla la Stella che Brilla Onlus per i bambini affetti da malattie rare. www.camillalastellachebrilla.com
Nello stesso tempo siamo già partiti con collaborazioni DOC , appunto con il POMPEI EXTRA MOENIA FESTIVAL ad inizio mese, ed essendo soci, abbiamo trasmesso il nostro senso di cultura musicale con Band storiche dell'Indie-Italiano come Marlene Kuntz e Almamegretta e qualche chicca Internazionale come Perdurabo insieme a Jörg Wähner degli Apparat (per la Prima volta in Italia) ; non tralasciando mai progetti interessanti italiani e campani come Appalloosa e Sula Ventrebianco.
Continua la nostra voglia di portare in zona progetti ed artisti interessanti ed internazionali e partiremo alla grande il 21 settembre in collaborazione con il SOUND MUSIC CLUB con il progetto Le Millipede di Mathias Götz insieme a Micha e Markus Acher ( The Notwist) e con Nicolas Sierig (Joasihno) e Manuela Rytzki (Parasyte Woman).
Prima Tournée italiana di questo Supergruppo di artisti e ovviamente Prima Assoluta a Napoli.
Continueremo su questa strada il Primo Ottobre con SMOOTA (TV ON THE RADIO) ed ancora NOTWIST con il progetto JOASHINO in programma l'8 ottobre sempre al SOUND MUSIC CLUB di Frattamaggiore (NA) ,rivelandosi uno dei club in provincia di Napoli più attivi e attenti in materia di Live Musicali.
Le sorprese non mancheranno e vogliamo già annunciarvi che in zona arriveranno anche Alexander Hacke (Einsturzende Neubauten) e Danielle De Picciotto (Crime and the City Solution) e per la Prima volta in Campania il progetto di Snah, lo storico fondatore e chitarrista dei celebri MOTORPSYCHO e BOL, trio Norvegese nel quale milita Ståle Storløkken anche lui già tastierista dei MOTORPSYCHO.
Insomma seguire le attività del Rockalvi Festival è Cultura Musicale, oltre al suo impegno sociale.
Ci vedremo in giro.